Trump's message to Democrats: Negotiate Obamacare, or payments to insurers will be cut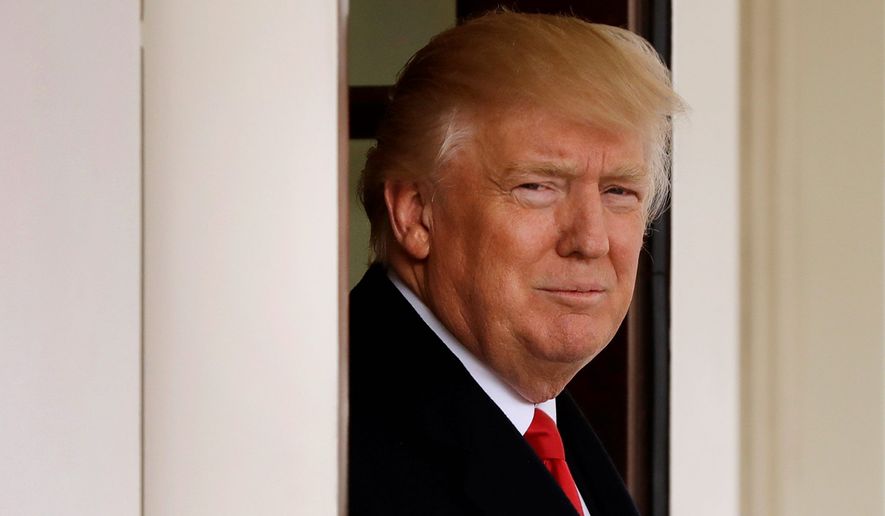 It's a risky gambit.
The cost-sharing payments, which totaled about $7 billion last year, are critical to the survival of Obamacare. Without the payments, plans would likely drop out or raise their premiums across the board.
"I probably don't have to tell you that [Mrs.] Pelosi and [Senate Minority Leader Charles E.] Schumer are smarter than that and aren't about to bail him out of the repeal-and-replace mess he is in. Particularly since he appears to be threatening to take Obamacare all the way down all by himself," Robert Laszewski, a health care policy consultant in Alexandria, Virginia, wrote in a memo to his clients last week.
House Speaker Paul D. Ryan, Wisconsin Republican, has said the payments should continue while the lawsuit is pending in the appellate courts, though he hasn't signaled whether they will be funded in this month's spending bill.
"We continue to work with the Trump administration to evaluate the options in front of us," Ryan spokeswoman AshLee Strong said.
Regular Americans who buy plans through the exchanges are restricted from having employers contribute to their premiums, so critics of the carve-out say it offered special treatment to Capitol Hill insiders.
For now, insurers caught in the crossfire say they tired of getting mixed signals from the administration.
"If the payments stop midyear, insurers will face unexpected liability and possibly losses for that year," said Allison Hoffman, a professor at the UCLA School of Law. "Since participation in the exchanges is tenuous as is, such losses could deter insurer participation."
Click to Read More